Cryptocurrency trader and investor EliZ¥ has predicted that Conflux (CFX) may see further price increases in the coming days. This follows the altcoin's recent breakout above a key resistance level, as identified by the trader. However, at the time of the post, the cryptocurrency was trading just below a negative trend line.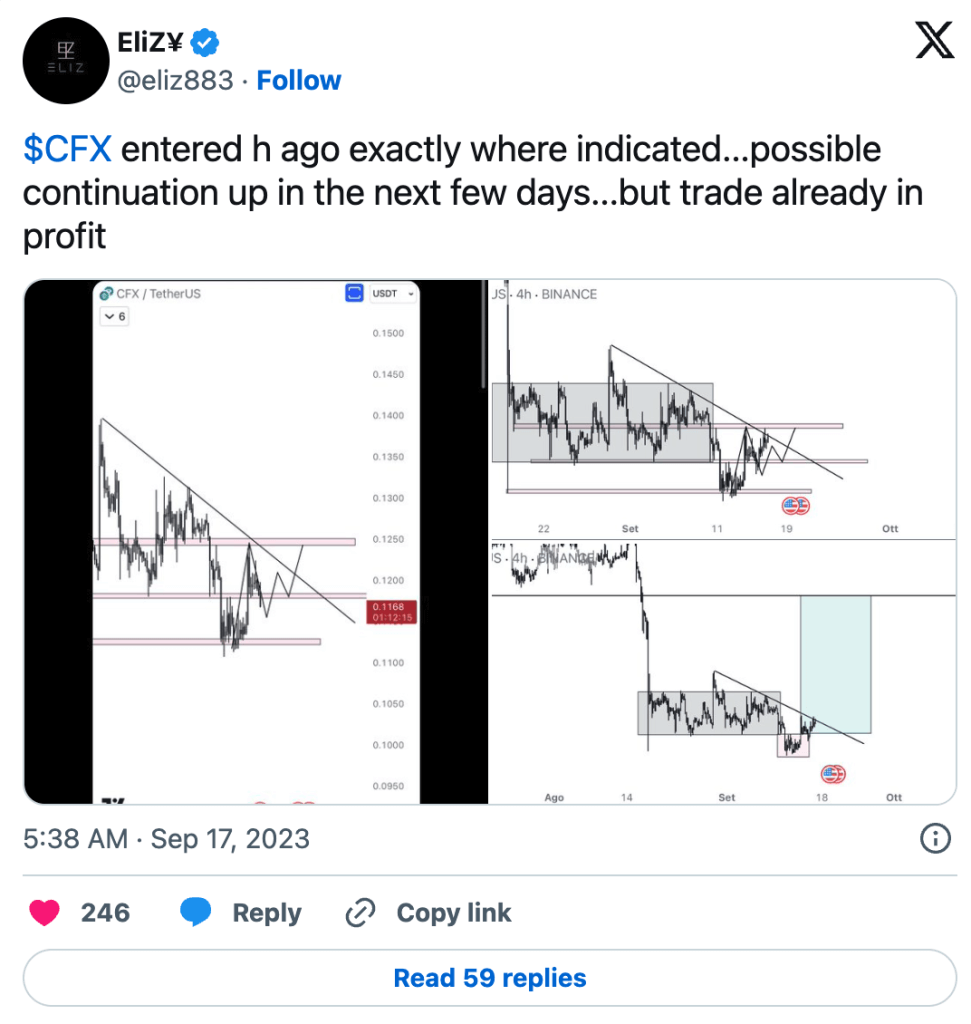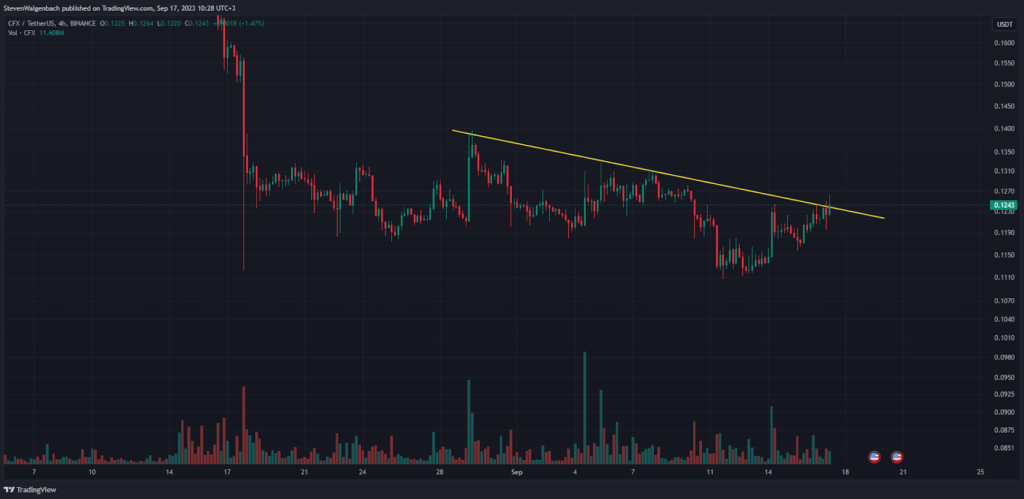 4-hour chart for CFX/USDT (Source: TradingView)

CFX managed to breach a negative trend line that had been forming on its charts over the past 8 hours. Currently, the cryptocurrency is trading slightly below this level after retracing from the high of $0.1264 reached in the most recent 4-hour candle.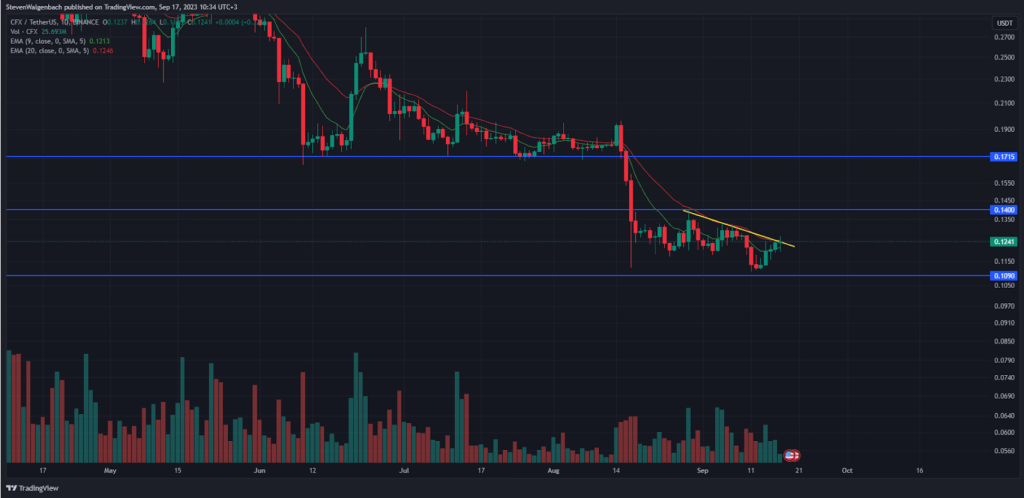 Daily chart for CFX/USDT (Source: TradingView)

Zooming out to the daily timeframe reveals that a significant short-term bullish technical flag is on the verge of being triggered on CFX's chart. At the time of the post, the 9-day EMA line was attempting to cross above the 20-day EMA line. If these two technical indicators cross, it will signal a shift in short-term momentum in favor of the bulls.
As a result, CFX's price may rise in the next 24-48 hours. If this bullish technical flag is confirmed, the altcoin's value could potentially reach $0.1400 in the following days, which coincides with the immediate resistance level on CFX's chart. Furthermore, continued buying support may enable CFX to flip this level into support, paving the way for further gains up to $0.1715.
On the contrary, failure to close a daily candle above the negative trend line within the next 48 hours would invalidate the bullish thesis. In such a scenario, the altcoin's price may correct, with CFX potentially dropping to a key support level at $0.1090 in the coming week.
According to CoinMarketCap, CFX was trading at $0.1218 at the time of this report, marking a 0.87% gain over the past 24 hours. Additionally, CFX has experienced a 34.64% uptick in its daily trading volume, bringing the total to $27,199,875.
Disclaimer: The views, opinions, and information presented in this price analysis are provided in good faith. Readers are advised to conduct their own research and due diligence. Any actions taken by the reader are strictly at their own risk. Coin Edition and its affiliates shall not be liable for any direct or indirect damages or losses.