On the evening of August 7th, PayPal, a payment company based in San Jose, California, announced the launch of a stablecoin named PayPal USD (PYUSD). This stablecoin, issued by Paxos Trust (former issuer of BUSD), is fully backed by deposits in US dollars, short-term government bonds, and similar cash equivalents. It will gradually become available to PayPal customers in the United States.
While PayPal has ventured into the cryptocurrency space over the past few years, the official launch of its stablecoin marks a significant milestone in the development of cryptocurrencies. Stablecoins serve as essential tools for guiding cryptocurrency users into the crypto world, and until now, this role has been primarily fulfilled by USDC and USDT. However, due to the lack of application in traditional finance and the real world, these stablecoins have primarily been used by participants within the cryptocurrency industry.
Additionally, the development and promotion of Central Bank Digital Currencies (CBDCs) in various countries have subjected stablecoins to strict regulatory pressures. Facebook's ambitious stablecoin project, Libra, failed under these pressures. Hence, the introduction of PayPal's stablecoin will play a pivotal role in the process of integrating cryptocurrencies into traditional finance and the real economy. This launch signifies not only a more stable and convenient gateway for PayPal's 430 million users to enter the world of cryptocurrencies but also further advances the gradual relaxation of cryptocurrency policies. Interestingly, for figures like Elon Musk and Twitter, the introduction of PayPal's stablecoin provides additional imagination space for their long-held "X Dreams."
The Channel for 430 Million People
In PayPal's announcement, it is stated that "PayPal USD aims to reduce friction for inexperienced payments in virtual environments, facilitate rapid value transfer to support friends and family, remittances, or international payments, enable direct flows to developers and creators, and promote the continued expansion of digital assets by the world's largest brand. Most stablecoins are used in web3-specific environments, but PayPal USD will be compatible with this ecosystem from day one and will soon be available on Venmo."
PYUSD will be launched in the coming weeks, and eligible US customers will be able to:
Transfer PYUSD between PayPal and compatible external wallets.
Use PYUSD for person-to-person payments.
Choose to use PYUSD for purchases at checkout.
Convert any cryptocurrency supported by PayPal to PYUSD and vice versa.
Buy and sell through PayPal at a price of 1 USD per PayPal USD.
As the only stablecoin supported within the PayPal network, PayPal USD leverages PayPal's decades of experience in large-scale payments, combined with the speed, cost, and programmability of blockchain protocols. Being an ERC-20 token issued on the Ethereum blockchain, PayPal USD will be available for use by the growing external developer, wallet, and Web3 application communities. It will also be easily adopted by exchanges.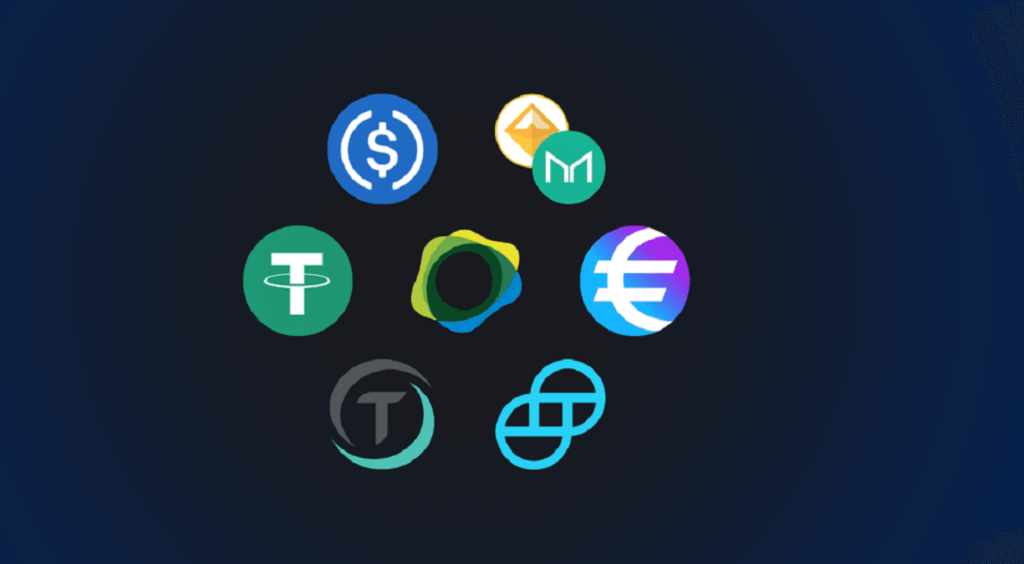 Currently, PayPal has over 431 million active accounts globally. However, with the momentum of increased online payments during the pandemic weakening, PayPal's stock price has fallen over 35% in the past 12 months. Additionally, as PayPal expanded its consumer and merchant services such as operational funds loans and remittances across its platforms, the company stated last week that it must allocate more funds in Q2 to repay bad loans issued to merchants, leading to a 12% single-day drop in its stock price. Amidst these challenges, PayPal's President and CEO, Dan Schulman, recently announced his resignation in the coming months.
Therefore, PayPal USD can be seen as Dan Schulman's final significant contribution in his PayPal career. Previously, Schulman consistently aimed for PayPal to establish a dominant position in the digital payments field by leveraging intermediary-free, instant, and low-cost transfer technology. In an interview with Bloomberg, he expressed, "The transition to digital currencies requires a stable instrument that is native digital and also easy to connect to sovereign currencies like the dollar… Over time, our vision is to become part of the entire payment infrastructure."
Apart from creating products and services to enhance the practicality of digital currencies, PayPal is committed to increasing consumer and merchant understanding of cryptocurrencies, stablecoins, and Central Bank Digital Currencies (CBDCs). The company currently offers the ability for customers to buy, hold, sell, and transfer select cryptocurrencies, alongside educational content to help account holders comprehend the risks and possibilities of this technology.
Additionally, it's worth noting that the company facilitating the issuance of PayPal USD is none other than Paxos Trust, which previously collaborated with Binance to issue BUSD. Paxos Trust is a fully licensed limited-purpose trust company regulated by the New York State Department of Financial Services (NYDFS). With their assistance, after obtaining a conditional BitLicense in June 2022, PayPal received a BitLicense from NYDFS.
According to the official announcement, starting from September 2023, Paxos will release monthly public reports on PayPal USD reserves, outlining the tools comprising the reserves. Paxos will also provide third-party verification of the value of PayPal USD reserve assets. This verification will be conducted by an independent third-party accounting firm, following the auditing standards established by the American Institute of Certified Public Accountants (AICPA).
What Facebook Couldn't Achieve, PayPal Did
In June 2019, after years of preparation, Facebook (now Meta) launched an ambitious project: a cryptocurrency named Libra. In Meta's plan, this project would receive support from an international consortium of companies, aimed at providing financial services to those underserved by banks and extending its mission as a social media platform to connect a broader world to the thriving digital currency market.
Facebook's cryptocurrency was intended to be managed by the Libra Association, composed of companies like Visa, Mastercard, and PayPal. Each member had equal voting rights and was required to contribute $10 million to the reserve fund. The goal was to integrate Libra into their services, bringing digital currency to a larger consumer base.
However, Libra quickly faced significant regulatory pressure. In October 2019, PayPal announced its withdrawal from the Libra project. Soon after, other members like Visa, Mastercard, eBay, and Stripe also withdrew. In May 2020, Facebook renamed its Calibra payment division to Novi. About six months later, the Libra Association was renamed to Diem, attempting to distance itself from the failure of Libra. In October, Facebook launched the Novi digital wallet pilot but without Diem. Not long after, David Marcus, who was leading the Libra project, left Facebook.
The failure of Libra was not the only setback PayPal faced on its journey in digital currency payments. In May 2022, the historic collapse of TerraUSD resulted in losses exceeding $40 billion for investors, prompting regulatory authorities to focus on cryptocurrencies, especially stablecoins.
In February 2023, PayPal announced the suspension of PYUSD development. Just a day before, its partner Paxos came under investigation by the New York Department of Financial Services (NYDFS) and was instructed to halt the issuance of Binance's stablecoin BUSD. The NYDFS decision was due to "several unresolved issues related to Paxos's supervision of its relationship with Binance."