Sei's airdrop journey has been a series of twists and turns, transitioning from being dubbed "Little Sweet" to "Cow Lady" and then back to "Little Sweet" again. Initially, Sei attracted attention with its reasonable fundraising amount, securing significant investment from Multicoin, a once high-flying venture. The official announcement of an incentive testnet token airdrop further enticed users and bots, driving a surge in engagement. The testnet even experienced millions of daily data requests at its peak.
However, the course of Sei's airdrop took unexpected directions. When Sei's official Discord channel mandated real-name authentication, it caused a stir. Although platforms like Galxe and Gitcoin had previously requested user authentication, the notion of a public blockchain demanding such information garnered even more attention, along with satirical commentary from the community. Under mounting pressure, Sei eventually revoked the real-name requirement.
Amidst cooling community sentiments and waning expectations, Sei unexpectedly became part of Binance Launchpool, reigniting excitement for its airdrop. Nevertheless, Sei delayed releasing airdrop-related details even after its token appeared on Binance's secondary trading market. This decision sparked frustration within the community, leading to Sei's belated airdrop information release. This article by PANews delves into the airdrop's rules, target user groups, and the unfolding drama.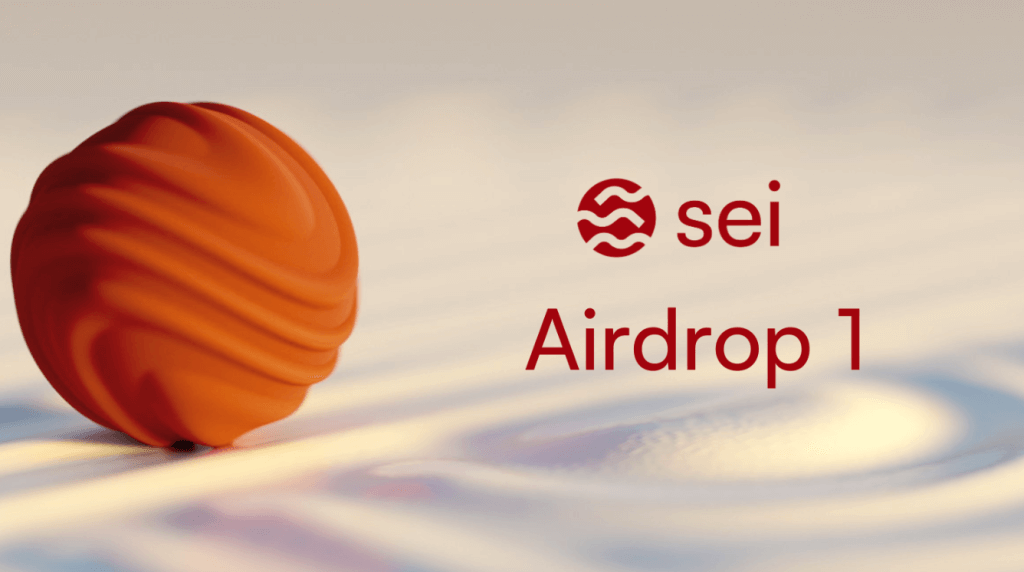 Airdrop Rules: An Ambiguous Unveiling Initial User Backlash
The release of airdrop rules caused confusion within the community due to vague specifications and an underdeveloped backend interface. As a result, Sei faced backlash and ended up deleting several Discord channels in response to the pressure, retaining only essential channels.
Deciphering Sei's Airdrop Mystery: Eligibility and Redemption
From the two sets of rules provided by Sei, the airdrop targeted two categories of users: participants of the incentive testnet and active users of six major public blockchains. Sei claimed to have over 7 million addresses from the testnet participants, while certain clusters were excluded due to suspicions of misuse.
Qualifying addresses, including top Sei testnet ambassadors and those completing various testnet tasks, received substantial SEI rewards. Those completing fewer tasks received fewer tokens, intended to cover their transaction fees. However, users were disappointed when they found their airdrop rewards significantly lower than anticipated, especially after comparing them to non-participant rewards.
Unlocking Sei's Airdrop Mystery: Eligibility and Redemption
Generous Token Distribution Sparks Enthusiasm Sei's airdrop primarily targeted active addresses from six blockchains, including Solana, Ethereum, and Binance Smart Chain. Following the announcement, Sei Foundation increased the number of qualifying wallets from 500,000 to 1.5 million, expanding the range of active users across various chains. The qualifying users were eligible for SEI tokens through cross-chain assets to Sei's network.
Users who met the criteria started sharing their experiences of receiving up to 5,000 SEI tokens. This news triggered immense interest and even caused certain tokens to be in short supply on exchanges due to high demand. However, not everyone received the maximum airdrop, as the rewards were probabilistic. Users sought to increase their chances by providing more cross-chain assets, revealing varying tiers of airdrop amounts.
The process gave rise to collaborative efforts where one user provided the funds for cross-chain transactions, while another offered qualifying addresses. However, users engaged in such collaborations were warned to prioritize security and avoid sharing private keys.
Navigating the Cross-Chain Redemption Process The article concludes by acknowledging Sei's multifaceted approach, catering to diverse segments of users and generating substantial attention. Despite the tumultuous journey, Sei's airdrop design managed to garner appreciation, capture widespread interest, and achieve a balance between various stakeholder perspectives.